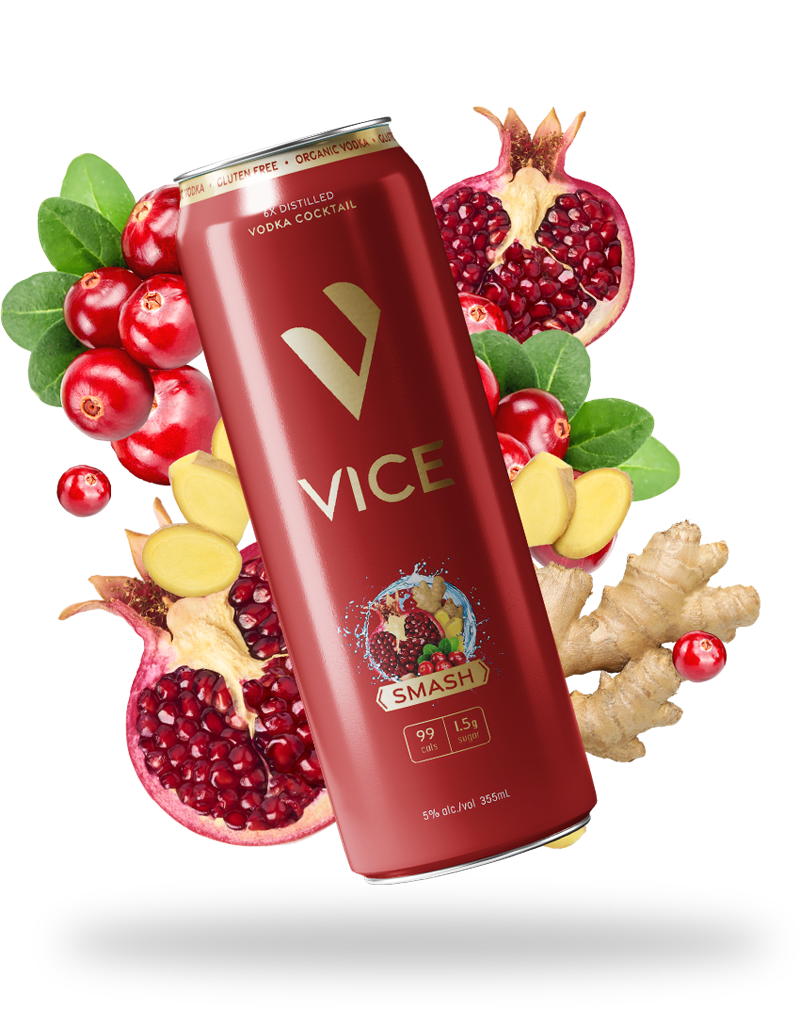 VICE Smash
A smashing blend of pomegranate, cranberry and ginger.
Warm pomegranate-cranberry will have you remembering some of the best times with your loved ones. Top things off with a delicious hint of ginger, will have you wanting more good times and great conversations. Only fun festivities lie ahead with this cocktail in your hand!
Suggested pairings include:
Family Gatherings

Great Food

Warm Hugs
Get my Vice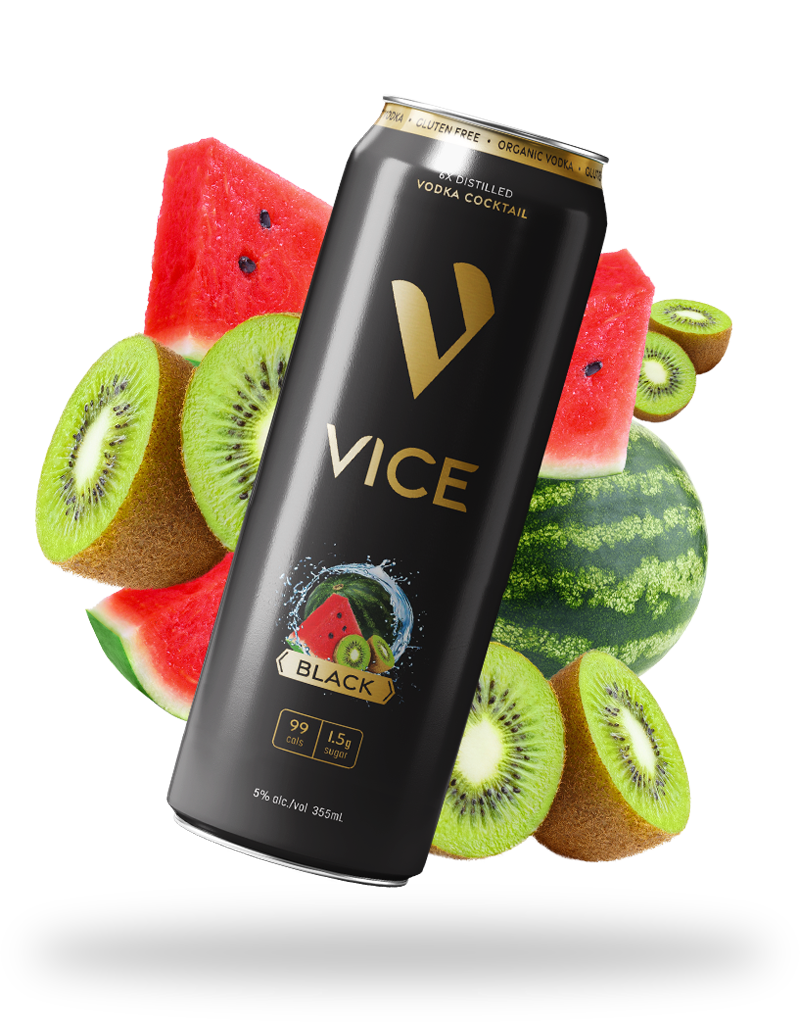 VICE Black
A refined blend of watermelon and kiwi fruit.
There's something about watermelon that says summer, even if it's in the middle of winter. Cut with kiwi fruit, this dangerous duo will have you appreciating how tart and tangy can tango. This delicious combo will have you reminiscing of your favorite candy, without the sweetness overload.
Suggested pairings include:
Living Room Dance Party

Backyard BBQ

Making The First Move
Get my Vice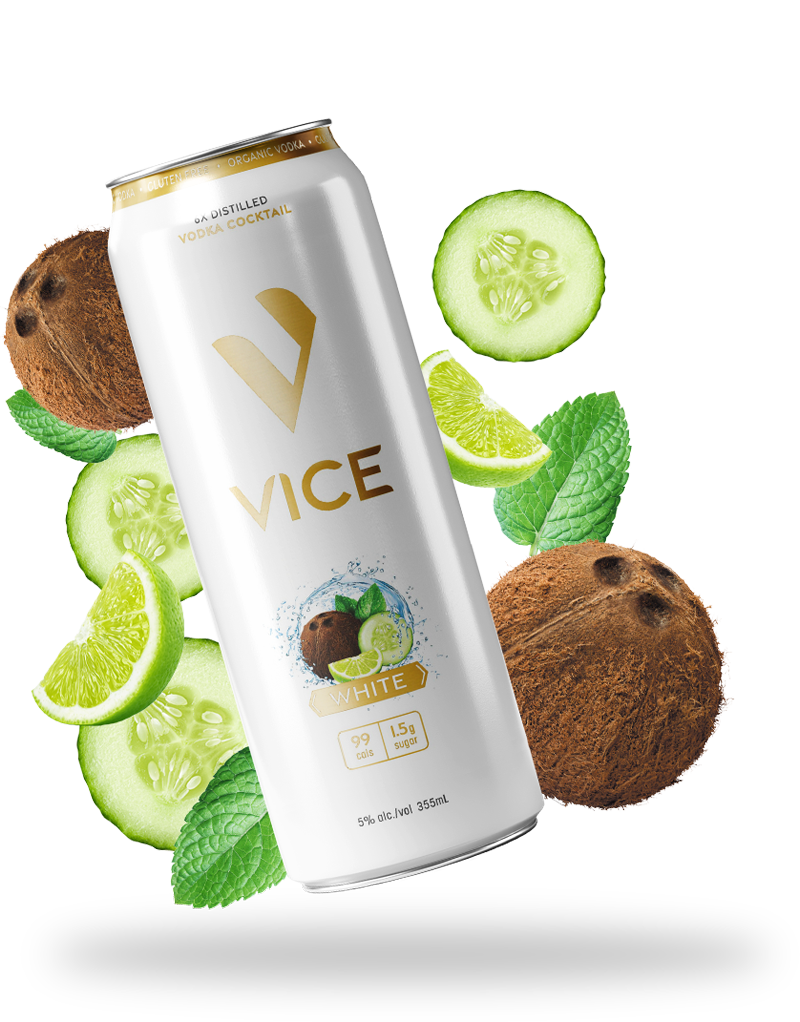 VICE White
A sophisticated blend of coconut, cucumber, lime, and mint.
Designed with travel in mind, Vice White will take you on a vacation - even if you never leave home. With a cucumber-coconut base, and notes of mint & lime will remind you of a delicious mojito with a twist! You'll find your mind travelling poolside with Vice White.
Suggested pairings include:
The Perfect Playlist

Yacht Parties

Summer Dayz

Late Nights with Friends
Get my Vice